Lead your network with better deals
Save time on deal screening and optimise your network communication with actionable data.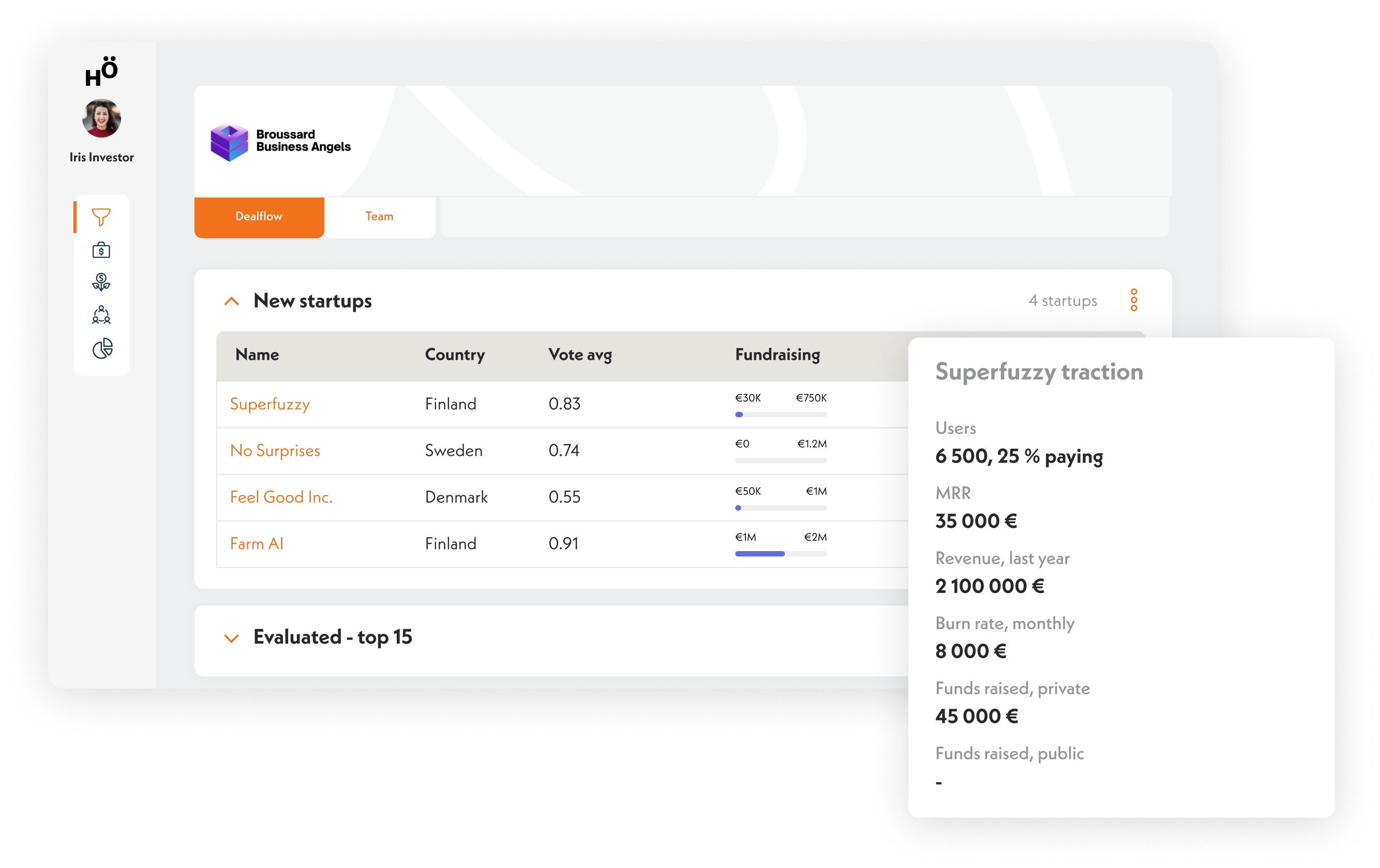 Built for business angels. And loved by Business Angel Networks.
High-quality deal flow
Speed up your screening
Spending your time filtering out a big volume of unqualified startups is frustrating.

Höpöhöpö compares comprehensive fundraising data of startups against the deal criteria of your network and provides your deal flow with the most relevant investment opportunities.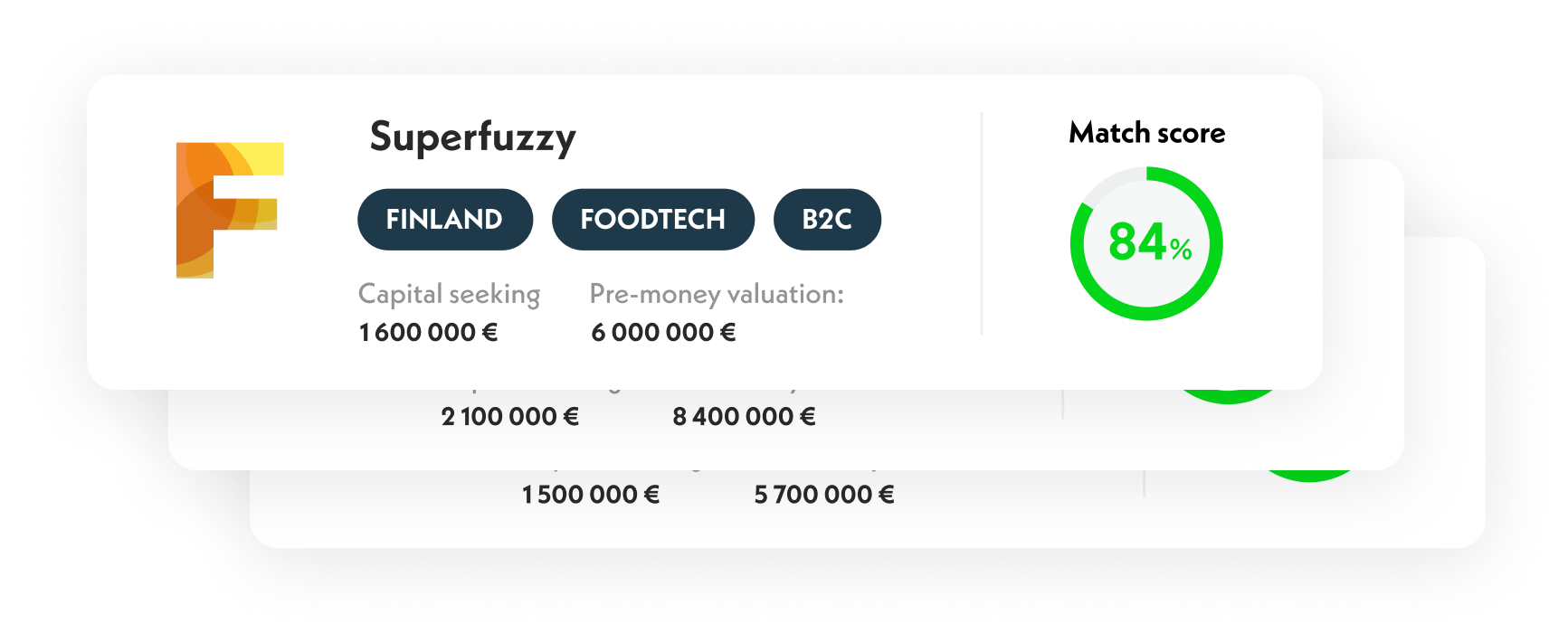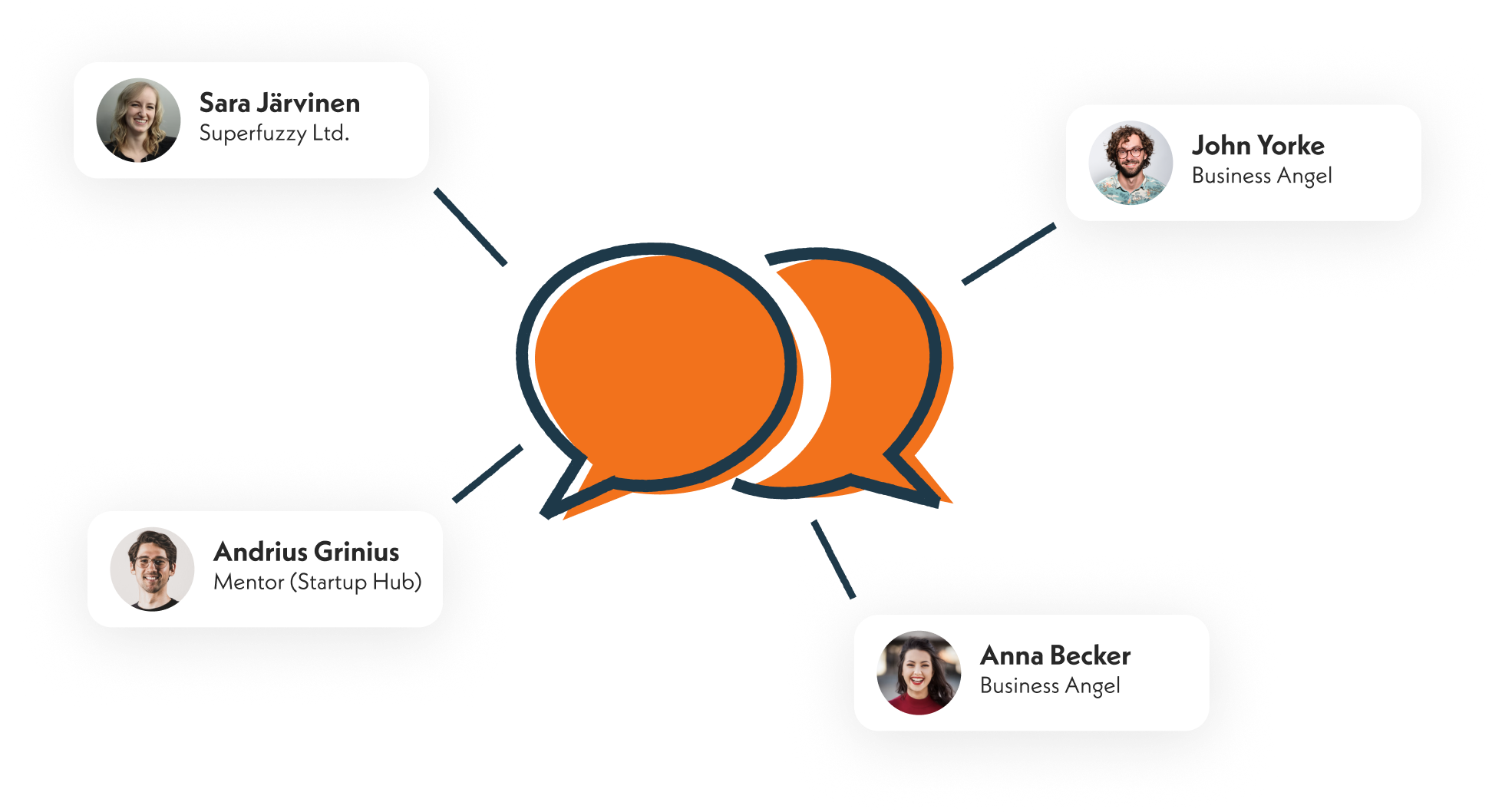 Deal progress
Keep everyone in sync
Only standardised data and synchronous communication can help your network stay in the loop with each other.

Höpöhöpö allows your network to collaborate on startup evaluation, send and receive referrals, and initiate open discussions between startup founders and investors.
Connecting the dots
Expand your network
More action, more connections, more deals.

At Höpöhöpö, you can browse through various startup showcases sorted by the best match to your preferences. Build valuable connections with VC funds, accelerators and startup hubs, get invited to demo-days and pitching groups, and get more interesting startups to your deal flow.
Integrates with your current tools
A collaborative framework for investing
and portfolio management