See through the noise of your deal flow
Save time on startup screening and optimise your deal flow management

Built for business angels and VCs. And loved by startups.
Deal flow optimisation
Filter out irrelevant deals
Hopohopo.io provides you with indicators based on 8 main criteria. See the obvious no's at a glance and save time on pre-screening.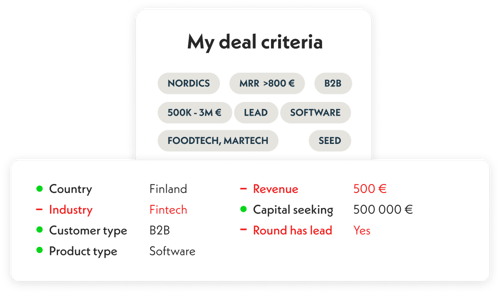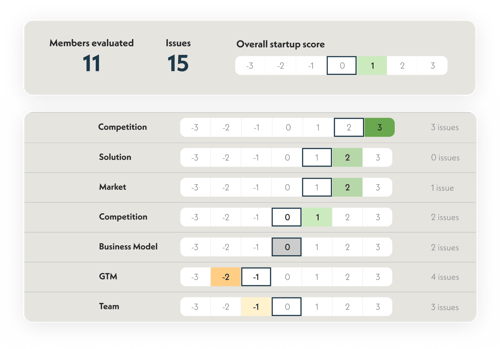 Easier evaluation
Spot the best performers
Use our standardised framework to make evaluation quick yet comprehensive. Provide actionable feedback to startups and track their progress throughout fundraising.
Expanding network
Tap into our network
Get your profile listed among VCs and Business Angels and receive more relevant inbound deal flow on the platform.